Values & life skills in Nicaraguan kids & youth
A large factor in this? Material poverty.
Material poverty affects much of the country, and lessens child development. Adults who feel overwhelmed with today's pressures are much less likely to invest in their child's spiritual, educational, and social needs.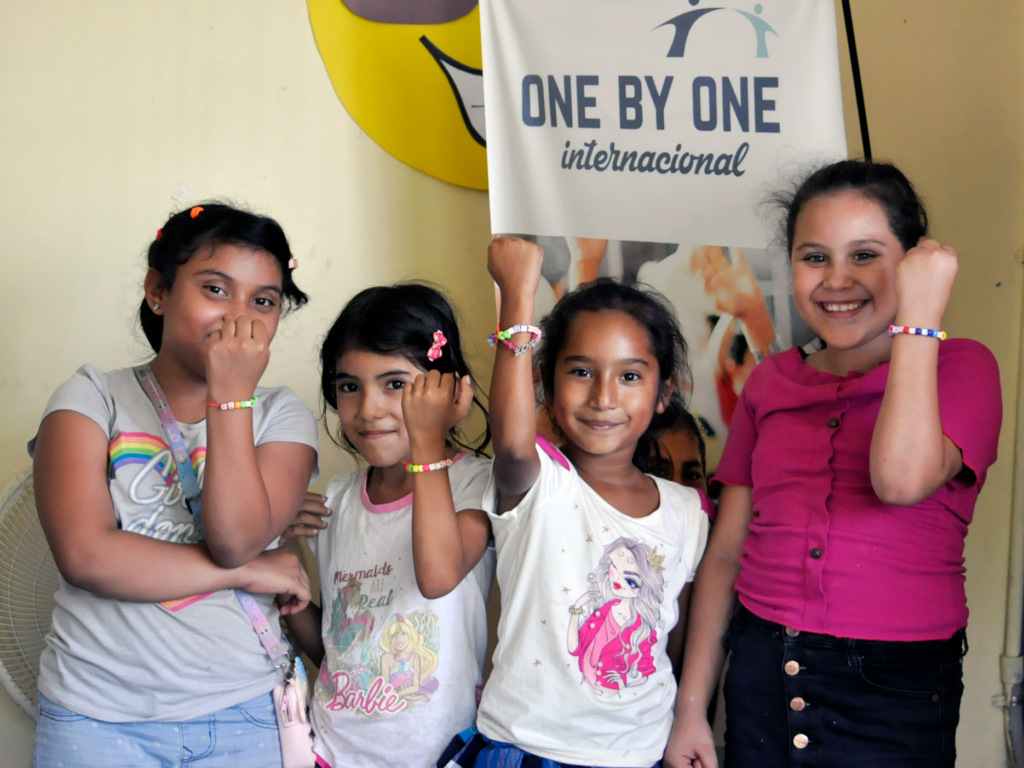 A huge obstacle standing in the way of those in material poverty is not a lack of money. It's a lack of belief. Children in Nicaragua often lack the belief that there is a more hopeful future out there for themselves.
At One by One, we believe that loving attention and guidance during early years of life are needed to build a better future. We believe that children and youth have value now because they are loved by God apart from what they can contribute or how they behave.
One by One equips kids and youth to grow in their relationship with Christ and improve their quality of life.
Through worship and mentorship, kids learn that they are capable, loved, and valuable. Over the last ten years of ministry, we've seen countless family and spiritual relationships grow stronger through Biblical teaching, prayer, tutoring, counseling, and play.
We believe that a relationship with God is an important part of a healthy life, but we do not require it to be a part of our programs. We don't serve kids & youth so that they will believe in God—we serve them because we love God.
Join us!
Be a part of life change in Nicaragua by:
giving
praying
visiting
becoming a member of our staff.
Ministry is made up of thousands of people, not just the ones that show up in pictures—and we need them all. Find where you fit in to help make change for future generations!
Recent posts