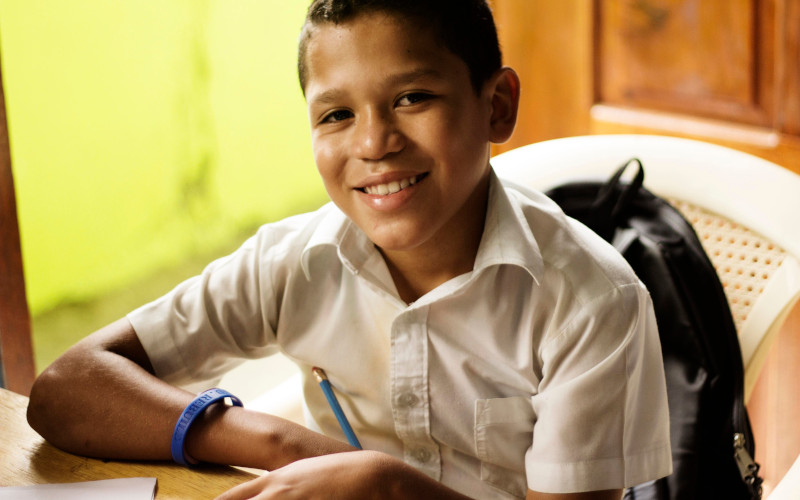 "I feel bad that I don't write my sponsored kid."


Just about every sponsor ever
Probably the most common thing we hear from sponsors is "I feel bad that I don't write my kid." One of the biggest obstacles sponsors face when they sit down to write their child is not even knowing where to start.
If you're a sponsor and you feel this way, we hope this will help!
Keep it short.
Just shoot for 2-6 sentences. If you have more to say, why not put it in a second message?
Don't get stuck on intros.
You can just jump right in with nothing more than a "I hope you are well."
Establish a basic bio.
Even if you've met your child in person, it's easy for them to forget exactly who you are. Your bio should at least include your name, age, and family (siblings, marital status, kids, who you live with, etc.), but can also include your job, hobbies, and pets
Ask questions.
Learn about your child's family, hobbies, and traditions.
Encourage them. Tell them something you are praying about for them—or even better, something you just now prayed for them.
Tell about recent or upcoming events.
If it's something you might take pictures of, it might be newsworthy: family coming to visit, a snowstorm, the beginning/end of the school year, business trip, birth of a child or grandchild, an interesting thing that happened to you, etc.
Talk about traditions,
Holiday or summer traditions are an easy way to describe your life or ask your child about his or hers.
Don't worry too much about the wealth gap.
If you live in the United States—and can afford to sponsor a child—your sponsored child probably assumes that you have more than they do. Trying to hide what you have might make writing unreasonably hard. If you don't flaunt wealth or believe that it is merely the result of hard work, you should be okay.
---
Also…
Don't feel bad! You should know that you aren't neglecting your sponsored child by not emailing them. Just the fact that you sponsor them is both special and helpful; they know that someone is rooting for their success, and they are provided with school supplies, tutoring, and special help.
Remember that you don't carry the responsibility for their spiritual well-being. While letters are encouraging and fun, your sponsored child doesn't expect you to be their best friend or mentor.
Know that you are the only critic of your letter. No one is going to grade your letter's length or style. Don't let your lack of a PhD in Letter-Writing be the reason you miss out on a closer connection with the child that you're invested in.
Click here to email your sponsored child now!